Home Land Package Deal - El Chiverre Phase with Clubhouse and Pool - From $175,000 complete, AC, Granite, Everything
You asked for it and we've listened. Here is our latest offering, a phase consisting of two bedroom, two bath homes available in three models at a fixed price. These homes all feature AC in both bedrooms, granite counters in the kitchen and bathrooms and cedar cabinetry. Landscape is included in the price as is septic. This phase features artesian well water to all homes and nice community pool, outdoor covered clubhouse and grill area. You can see the prices of each home on any given lot at this link. Here is what is included in the price , see the bottom of the page for a map of this phase.
Come visit our properties on our 4 day 3 night all inclusive tour for only $299 per person
Here are the three models - We are just starting construction on these models so when you visit, we may not have very many of them to see.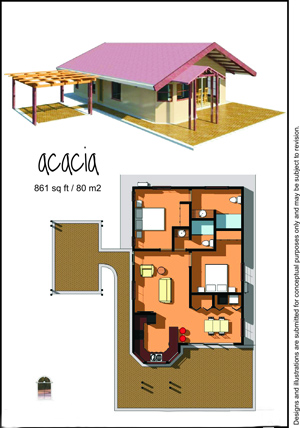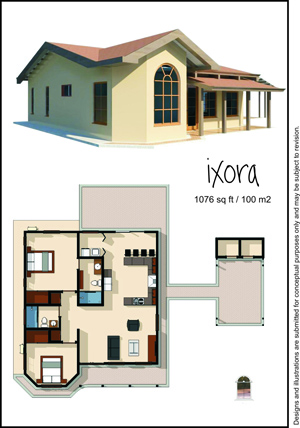 80 Square Meter 2 Bedroom 2 Bathroom 100 Square Meter 2 Bedroom 2 Bathroom
Here is the 120 square meter (that's about 1300 square feet) 2 bedroom 2 bathroom home,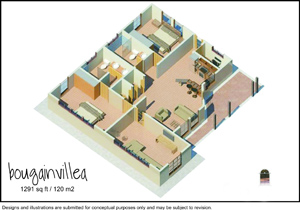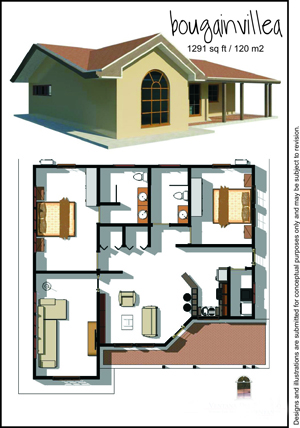 Here is the Clubhouse, Pool Area, Grills and Bathrooms as well as a sample site plan. The actual site will have trees and landscape and not look so stark.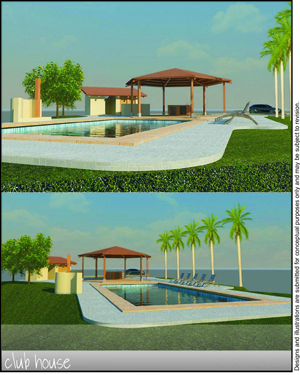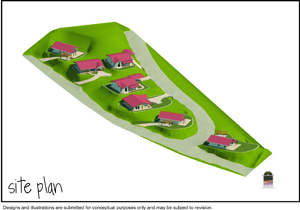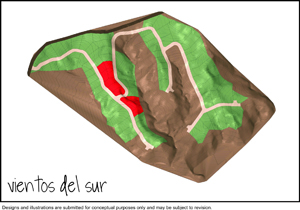 Interior Layout Shots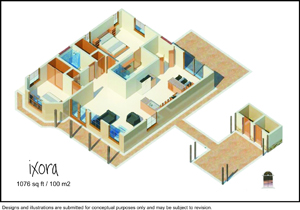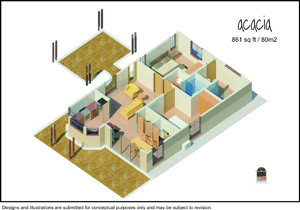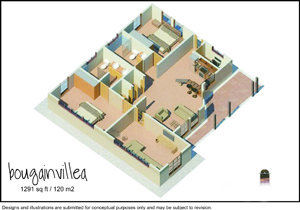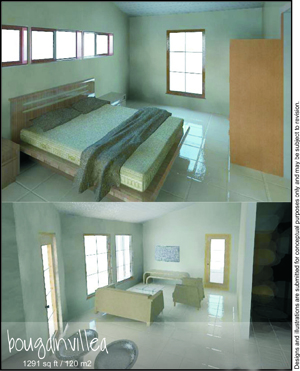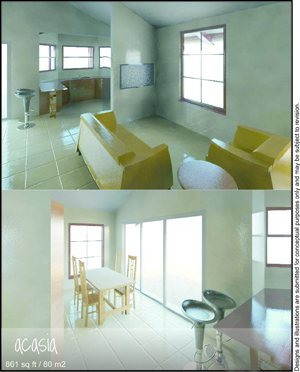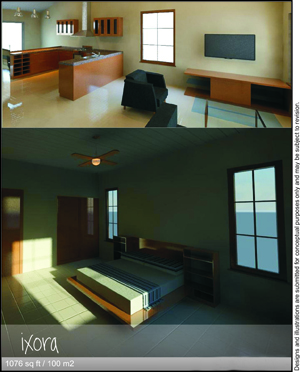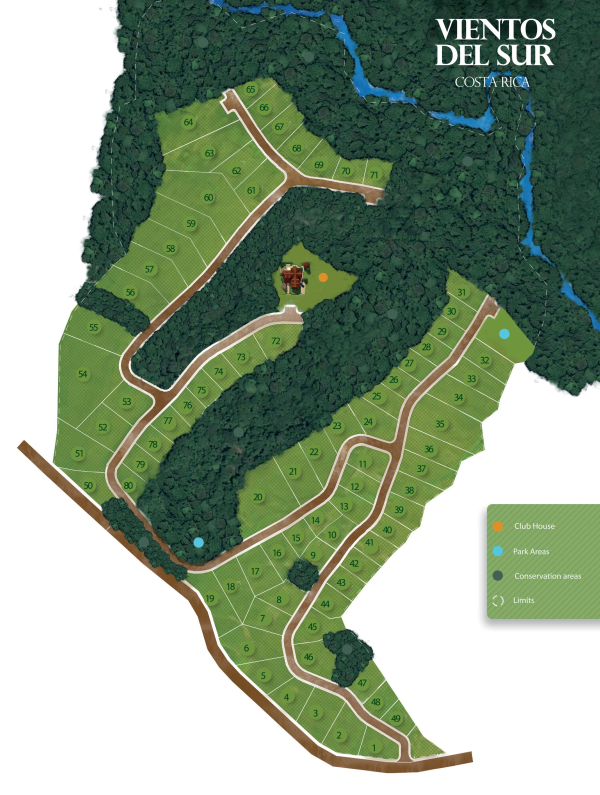 The Details
These models will be delivered complete within 9 months of payment in full. We will finance these over 3 years but construction won't start until final payment is made and keep in mind that the cost may increase during the finance period.
(Any financing on home/land sites is at 10% interest with 50% down. No construction will start until the entire package price is paid in full. The building price is not locked in and is only guaranteed for orders written before March 31, 2017 and paid in full. Finance term will be 3-years, but…construction costs could be greater in the future. (We will note this in the contracts.)
The lot choices are first come, first served since every lot is different. Any of the three models can do on any of the lots. Lot size in this development averages an 1/8th of an acre so they are small but perfectly suited for these homes. The three modes basically range from 850 square feet to about 1250 square feet sitting on a 6000 square foot lot. We can possibly finance for 5 years with 50% down. You can reserve one of these homes and pick the lot with a deposit of $10,000 and we'll give you 60 days to visit the property with the option of switching your choice to any other available lot however your deposit is non refundable. You can however choose to switch to any other available lot in our developments including our estate and community custom home phases. These homes will have a one year warranty on everything as well as a 5 year warranty on structural defects. They are much more simple than our custom homes but have everything you need included. The Clubhouse will not be built until there are enough homes in this phase to make the HOA reasonable for upkeeping the clubhouse.