Panama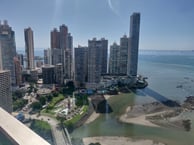 Panama is one of the world's great crossroads, and has long attracted people from many countries and cultures. The United States government maintained a large presence in the country until December 31, 1999 when it handed over control of the Panama Canal to Panama. The American influence can still be felt, although today much of the American population is made up of investors and retirees who are attracted by Panama's substantial financial incentives for foreigners. Panama is your best choice if you want city living, Panama city offers nearly everything you might be looking for. Once outside of the city however, Panama can't compete with Costa Rica in terms of climate options, things to do, etc.
There are two easy ways to come to Panama to retire – if you purchase a house outright for at least $200,000 mortgage free, or if you can prove have a minimum income of $1000 a month you will be granted a residency visa. These aren't the only ways to become a resident, but they might be the most straight forward. There are a number of financial incentives to living in Panama as well, including property tax exemptions for a number of years. The country so actively courts retirees that it offers one of the best senior citizen discount programs in the world to both foreigners and Panamanians, including 50% discounts on entertainment, 25% discounts on restaurants, airfares and energy bills, 15-20% discounts on health care and other benefits. Many of these benefits are rarely taken advantage of by expats however since many are uncomfortable asking for them. Foreign income is not taxed in Panama and foreigners have the same right to property ownership as Panamanians do.
There are a few well know retirement areas within Panama. Boquete is probably the most popular Bocas del Toro is also popular The most popular places for vacation and retirement communities are the Pacific Coast Beaches including Panama's "Riviera" near Panama City, the mountaincommunities of Boquete (but has gotten pretty expensive of late), Sora (Los Altos de Maria) and El Valle, and Bocas del Toro on Panama's Caribbean but title is rarely available or transferable to foreigners in Bocas del Toro.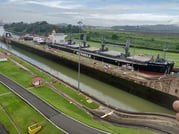 Plus, because Panama uses the US dollar for currency, you won't have to worry about paying conversion fees when transferring money. However you will have to worry as the dollar continues to lose value against nearly every other currency, holding your life savings in dollars is not something I recommend. The canal zone is a fascinating destination but unfortunately the ships traveling through the canal have grossly polluted much of the waters surrounding the Capital area.
Despite all these benefits, Panama is far from the least expensive place to live in Latin America, and you'll probably need at least $2,000 a month to live comfortably. It's also worth considering that although Panama City is a major metropolis, the country itself is still developing and not yet a first-world nation. Traffic comes to a standstill most days at rush hour and the city is unfortunately quite dirty. Still, it has one of the fastest developing economies in the world and does not suffer the same levels of poverty that exist in most other Latin American countries, at least not so much in Panama City. There is less to do in Panama than in some other central American countries since tourism is not as large a source of income as Costa Rica for example. Much of the GDP in Panama comes from the 2 billion dollars earned annually by the canal transit fees and from the large presence of international banks in Panama.
Despite the American influence on Panama, English is not commonly spoken, and knowing Spanish is important for expats to communicate with the locals.
Country Overview
Panama , the southernmost country of Central America, is located on the isthmus that connects North and South America. It has a rugged landscape, laced by nearly 500 rivers and twisting highland streams. The climate is constatly hot and humid throughout the year, with lows of 75 °F and often exceeding 90 °F. The rainy season is long -- from April to December -- and can bring between 50 to 100 inches of rainfall.
Facts and Figures
Panama's population was 3,309,679 in 2008 and is estimated to be 3,774,000 by 2015. Most people speak Spanish which is the official language, although many Panamanians are bilingual and also speak English.
In terms of crime, the rate of intentional homicides is 12.9 per 100,000 people.
Political Instability Index (out of ten): 7.1
Quality of Life ranking (out of ten): 6.361
Price of a round-trip flight to Panama City:
From New York: $489 (Expedia), $620 (American Airlines)
From Los Angeles: $572 (Expedia), $620 (American Airlines)
From Miami: $328 (Expedia), $496 (American Airlines)
Unfortunately there are only a handful of airlines offering service into Panama with most flights arriving to Tocumen airport via Copa Airlines. This has limited competition and prices tend to be higher than flights to Costa Rica with less options in terms of flexibility of schedule and gateway cities serving Panama. American and Copa are your best choices.
Price to rent an economy car for 10 days in Panama City: $166.09
Median price for an apartment in the center of Panama City: $1,549 per square meter.