Carolyn from Texas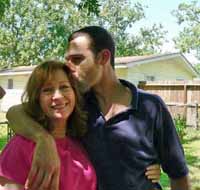 Carolyn grew up in the oil camps of Venezuela, so the Latin culture is something she knows and loves. She taught elementary school in Texas until retirement, and recently put that experience to use teaching ESL classes to adults. A second career of hers and a great interest along the way has been writing. From magazine articles in such publications as Caribbean Travel and Life and Texas Highways, she's now moving into writing non-fiction for middle grade children. She says "when my home on my gorgeous lot in Costa Rica is completed, it will be a perfect location to work on my writing projects." Her plan is to split her time between Ojochal and Houston. Carolyn added "I'm looking forward to having friends and family visit as well, and turning my three-year-old granddaughter into a "Tica."
Over the years, I've taken trips to several Latin America countries to recharge my batteries; when the opportunity came to buy my own property, I chose Costa Rica because of its perfect blend of attributes. "
In addition to travel, flora, and fauna, her other passions are history, genealogy, reading biographies, and classic films. Food ranks very high on the list as well, and she's looking forward to working my way through the 40-plus restaurants in the Ojochal area!