Custom Home Building - Costa Rica Real Estate
What to expect when using our construction services to build your custom home. First of all there is no time limit to build. Many owners have bought real estate in our developments simply as an investment or for future retirement plans, realizing that our properties are only going up in value. Once you decide to build, you can use any builder of your choice but most of our clients use our construction services. Being the largest builder of luxury homes in Costa Rica makes the choice of builders an easy one. Our custom design services and building team will make the process both easy and enjoyable.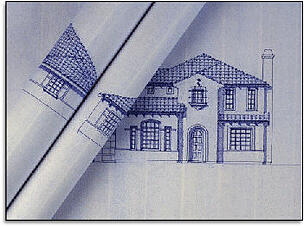 Our services include architecture, design and engineering to get the job done right. We work with the natural constraints of the property to build a home that reflects the personality of the client. First of all we realize who the customer is. Our goal is to build the home of your dreams, not ours. Our team boasts many years of experience building unique homes within a tight time frame. We build to North American standards using quality materials and workmanship. We use modern methods and materials including Coving Tech and Our custom woodwork and extra details make our houses stand out in a crowd.
We currently build custom homes sat $120 per square foot ($1200 per square meter), including design, permitting and engineering. We require a minimum build size of 1000 square feet in the main house on the property. A guest house can be built as well that can be smaller than this minimum. There are a few other requirements, specific to individual phases, that will be reviewed when drafting a construction contract. When you are ready to build, construction options will be presented for you to decide what suits your needs and budget. For more information on pricing see this link
Our Cost Per Square Foot includes:
Ceramic tile floors

Bathroom fixtures

Cathedral solid tropical wood tongue and groove ceilings

Custom kitchen 

Custom bathroom cabinets

Custom doors and windows

Handcrafted hardwood 

armoires

 

Light fixtures to match

Ceiling fans

Spanish-style steel roof in a variety of colors to mimic clay barrel tile roofs

Hot water heater

Progress updates (with photos)
Not included would be landscaping, furniture, utility hook ups, swimming pool, appliances, furniture, air conditioning (add $1500 per split AC unit installed), blueprint production, custom security systems or driveway paving.

Each construction contract will spell out what items are included and what is not.  List of items included or excluded may change without notice but will be confirmed when a construction contract is negotiated and locked in place under contract.

Our standard building materials are concrete block and 

Covintec

.

Concrete Block:  We use concrete block in a variety of homes.  Block is great for single story dwellings with basic lines.  We add 

rebar

 in block walls and use a concrete post and pillar technique on corners, vertical supports and headers.  We typically "grout" the block cavities, meaning to fill the block cavities with concrete to produce a solid concrete wall. 

Covintec

:  This modern building product comes in 4-foot-by-8-foot panels of steel wire mesh that surrounds expanded polystyrene.  These panels are environmentally friendly.  The panels are mounted in a steel or concrete and 

rebar

 frame, which is then covered with traditional smooth cement coat. Benefits include structural resistance to  earthquake activity; quick installation; great versatility (the panels can be used in a wide array of architectural styles); transportation cost savings because it weighs less than block; improved insulation that reduces noise from outside and between rooms; and protection from humidity damage. Plus, 

Covintec

 is relatively seismic-proof, and with eight times the thermal insulation of traditional block systems, tests have shown that it provides electric energy savings for homeowners of 23 percent to 27 percent. And because there's no wood and the panels are embedded with steel, bugs and critters can't eat it or chew through it to live inside.  Furthermore the product allows greater flexibility of design, especially in multiple story dwellings where block wall placement is restricted based on load design.  Covintec is often used in multiple story dwellings since it gives more design flexibility on the second floor but do keep in mind that this system is typically about 20% more expensive than our standard block construction.

The Covintec system combines a welded structural steel frame for the house with the insulating quality of EPS steel reinforced panels. Covintec comes in 4'x8'x4" thick panels that are welded into the steel frame to which a thick layer of cement is applied, both inside and out. Using this new method, a structural steel frame is welded together.  Then the Covintec Panels are attached via welded straps from the steel.  The finished wall thickness is the same as with concrete block with the added benefit of over 3 inches of insulation inside the wall cavity.  The final finish consists of a gunite cement coating several inches thick on both the inside and outside of the frame and panels. We further finish the interior walls with setting plaster if an ultra smooth finish is desired, eliminating the need for moisture sensitive drywall.  We install PVC conduit for all electrical wiring and use a thermo flex tubing for water lines inside the walls, eliminating the need for fittings inside either the walls or the slab.  

Covintec eliminates the heat gain of traditional concrete structures and is stronger with less environmental impact.   Benefits include structural resistance to hurricane force winds and greater resistance to seismic activity and earthquakes than traditional concrete block.  Because it is lighter than block, it's easier to transport, reduces outside noise and noise between walls, resists humidity and provides 8 times the thermal insulation of traditional concrete block.  Because of Covintec's light weight, it allows much greater design flexibility than tradition block since interior walls don't need to be placed over bearing walls below.  It has been shown to cut electrical bills by 23% to 27% from the reduction of the need for AC.  Since it contains no wood it is also not susceptible to wood boring insets like termites.  All our homes are pinned deep into the ground in compliance with engineering requirements.  Learn more at http://www.covintec.com/en/ingles/productos_covintec_1.html  

Chart showing strength versus traditional building products.

Covintec is stronger than concrete in every way due to the triangular design of the steel within the panels.  Tabigue Concreto Armado means a poured reinforced concrete wall, block v. bovidilla is a tradional concrete block wall.  Covintec will support more than three times the load of traditional concrete walls.
Financing is available via standard mortgage products. We do not allow construction to begin until a lot is fully paid for.
Our schedule of payments for construction is:
$2,500 US deposit to begin design (included in cost per square foot, merely a deposit)

25% to begin blueprints and permitting

25% to begin the foundation & construction

25% to begin the roof installation

20% to begin laying ceramic floors and painting

5% upon completion and owner inspection

Payments will be made on a percentage of completion basis
The time to build varies depending on size and complexity but a rough estimate is from 9 to 12 months from start to finish.