Here is a quick look at what our 8 day tour of Cuba will entail. First let me cover a few housekeeping details. The tour is $1,550 per person and includes all lodging, meals, transportation within Cuba, and activity fees.

Go HERE to sign up for the tour

, be sure to check the selected tour on the form.
This tour is about Cuban Culture, Music, Food, History, Politics and Photo Ops. I've spent plenty of time in Havana and beyond and will provide a great glimpse into the Cuba of today, while keeping us OFAC compliant of the US regulations on travel to Cuba.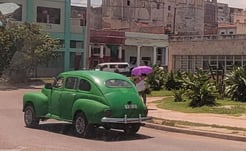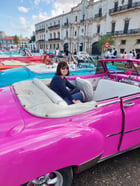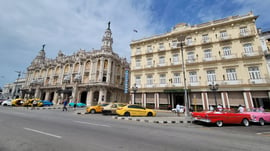 Americans were only recently allowed to resume travel to Cuba as a holiday vacation destination. We've had a complete embargo on Cuba since 1959, put in place under Kennedy, in response to the seizure of American owned assets. Historically the US backed Cuba's president Batista and tourism flourished from the prohibition era until Castro came to power. During this time US corporations and gangsters enjoy Cuba's playground and built illegal businesses. When Castro came to power, he nationalized everything in Cuba, including many properties owned by Americans and US corporations. The embargo has remained ever since, along with a hostile cold war attitude. On December 17th, 2014, Obama opened Cuba to US visitors after 56 years of closure. Strong sentiment in the US, especially from the Republican party, has tempered any real attempt to end the economic embargo. When Trump was elected, he reinstated the travel restriction, but more importantly, he placed Cuba on a list of "sponsored terrorists", along with North Korea, Syria and Iran, making it more difficult than ever to undo the embargo. Strict travel restrictions were again put in place in 2017, under Trump.
Last summer, Biden reopened Cuba to American tourism but on a more limited scale than Obama. Although Biden would like to further relations with Cuba, there's concern about having funds end up in the hands of Cuba's communist government. There's a strong faction in the US that continues to support the economic embargo. Recently, Miguel Díaz-Canel, the current Cuban president, has broadened the list of small businesses that Cubans can operate. The change in policy was brought on by a nearly stalled economy but the US sees it as a move toward a more democratic center. Cuba still maintains tight control over dissidents and it puts any further relaxation of US policy to Cuba at an impasse. Biden has placed limitations on doing business with Cuba. Under Obama, cruise ships from the US were able to visit Cuba, while Biden has not gone that far. Obama was not concerned about being reelected when he made his changes to Cuban policy, Biden has more to worry about.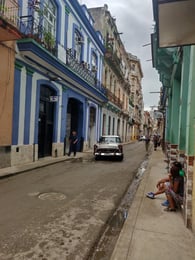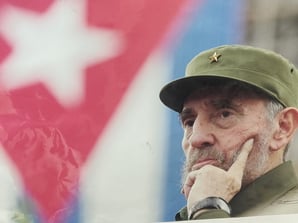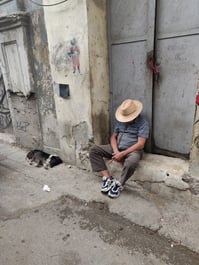 Americans are now able to visit Cuba under a set of limiting rules. Trade is also limited. Biden is aware that our policy of isolationism toward Cuba has mostly hurt the Cuban people and is cautiously working to improve relations. Under the current rules, there are a variety of reasons that permit visiting Cuba. These include, religious, journalistic activity, official government business, family visits, educational, humanitarian, research, etc.
The way that I lead our tour is "in support of the Cuban people". We are not allowed to support the Cuban government, which places restrictions on where we stay and how we transport our group. We can't use government owned hotels, since under communism, the Cuban government owns most of the hotels, nor can we use public transportation for the same reason. On our tour, we will engage in activities intended to support the Cuban people we interact with. We'll stay in local Cuban housing, eat in locally run restaurants, shop in markets of local entrepreneurs stalls at one of the new markets allowing locals to engage in capitalism. We will meet and converse with local Cubans about the current situation in Cuba and help instill hope for democratic change. We won't be staying in, eating at, transporting with or engaging in activities that are banned under the OFAC state department regulations. I'm very careful about meeting the letter of that requirement.
Having said all that, here's a quick look at the tour. We'll be spending the first two days in Havana, actually staying in Vadero, a suburb of Havana. We'll visit a number of music venues, since Cuba is famous for great music, including La Bodaguita de Medio, famous for inventing the Mojito, La Comparsito, and el Gato Tuerto. We'll also visit the museum of the revolution as well as the home of Ernest Hemmingway. We'll also visit the "white house" and see a large selection of old Cuban cars, take a photo tour in an old American convertible owned directly by a Cuban, with amazing photo opportunities. We'll eat lunch at locally owned restaurants, and visit great spots to hang out and interact with local Cubans. We'll have a walking tour of Havana on day two, with a local guide, as well as visit the huge independent crafts market at the harbor.
we plan to visit either the Buena Vista social club, the Tropicana Cabaret or one of the other amazing Cabarets in Havana, likely that night, depending on which will allow compliance with OFAC. On the morning of our 3rd day, we'll head to Viñales, a traditional Cuban town noted for limestone monoliths and Cuban cigars. We'll sightsee and visit a cigar rolling factory. We'll eat great Cuban food at either Cubar or La Berenjena and visit la Cathedral de San Resendo before heading back to Vadero for the night. Though a bit of a hike, this town is worth the visit and is super photographic and the cuban people are friendly and genuine. On day four, we'll be taking a food tour in Havana, followed by another tour on foot in old Havana. On day 5 we head to Matansas on our way to Varadero Beach. We'll visit the Crystal Caves on the journey, "Cuevas de Bellamar". Once in Veradero, we'll visit the house of rum, the Varadero 43 Cerveceria (Brewery) for lunch and then head to the famous Varadero Beach, awarded the world's best beach by TripAdvisor's travelers choice in 2019. Later that day, we'll head to Calle 62 after visiting the Varadero crafts market. We'll be staying in a local Casa particular in Vadadero. We'll have a quick stop at the house of the Beatles and that evening we'll head to the Casa de la Musica, noted for great Cuban Music, played by Cuban locals.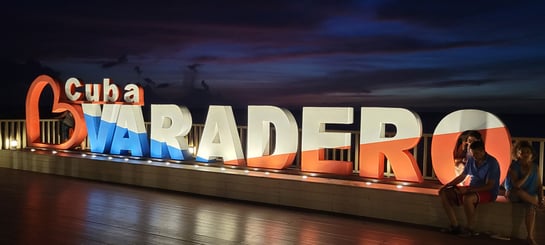 Day 6: We'll spend another day in Vadadero, soaking up the sun and enjoying the low key vibe, meet local Cubans and shop from local vendors. We'll jump on our collectivo and see the hotel zone complete with well known branded all inclusive resorts that cater to the Canadian and European market. Our economic embargo rules make these hotels off limits to Americans. We might visit Parque Josone Varadero, depending on time. This mansion was built by an eccentric Spaniard, owner of the Arrechavala rum factory. The park features a lagoon turned into a man made lake that's home to a variety of migrating birds, complete with an arched bridge. the owner built a tunnel 60 meters long that leads to Vadadero beach. Along with the neoclassic style mansion built by the owner, there's a variety of restaurants. Late that afternoon we'll head back to Havana.
We'll tour more of Havana on Day 7, We'll visit the Hotel National, the hangout for gangsters in the 50's, and visit Salón 1930 'Compay Segundo' in the hotel, a music venue that hosted the Buena Vista Social Club. That evening we'll have dinner and see a show at either the Buena Vista Socail Club or the famed Tropicana Cabaret, a spectacular of Cuban music and dance.
On day 8, we will arrange transportation to the airport, depending on the time of your flight. Breakfast is included, as well as transportation to the airport.