Dollar Decline is Inevitable
The worst financial crisis is yet to come in the US. The value of the dollar will suffer immensely in the next 5 years. The dollar will no longer be the reserve currency of the world and the change is already taking place. As the dollar loses value, if all your savings and assets are in dollars, you will lose a large percentage of your net worth. Trust me this is going to happen.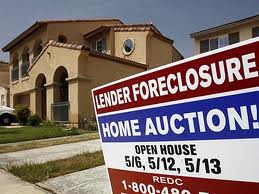 You can buy land and homes right now in the US (Las Vegas, Fort Myers and Phoenix for example) for less than they cost to build. A house is an asset, not an expense. Good assets go up in value, bad assets lose value. Many assets in the US lost value in the past 5 years as we forgot what really determines value. Supply and demand dictate value. The primary reasons why there's so much demand for Costa Rica? There's a bunch of baby boomers from around the world (not just the US and Canada) looking for a simpler, less complicated, less expensive, healthier way of life in a warmer climate that's not too far away from the states. Moreover, a lot of United States and Candian residents are tired of seeing their tax software telling them how much of their hard earned income they have to pay every year. Low Property taxes, nearly free health care costs and a lower cost of living is where you quickly make up savings in Costa Rica versus the US. Plus the quality of life is pretty nice. it's a great strategy on how not to have all your assets and savings in dollars and there's a great rental market as well.
Costa Rica has a stable government and economy, friendly people, full right to deeded and fee simple ownership, no tax on income from outside Costa Rica and the cost to live there once you own your home is less expensive than in the US or Canada. Keep reading to find out about our 4 day discovery tours, give us a $299 deposit on a lot and we'll give you 4 all inclusive days to decide if we are right for you.