Costa Rica is to receive 56 million dollars in direct aid and debt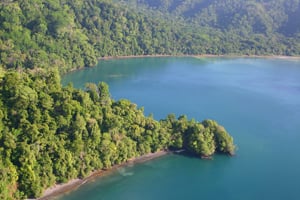 reduction dedicated to further efforts to protect it's tropical forests. This will be an increase of nearly 32,000 acres of protected forest in Costa Rica. Currently Costa Rica contains over 800,000 acres of protected forest, roughly 25% of the entire land area of the country. This additional protected acreage will bring the total area of protected tropical forest to 26% of the entire country.
Anne Andrew, US Ambassador to Costa Rica, said. "Costa Rica is a
global leader in conservation, and this agreement today is an important investment to continue the expansion and protection of the incredible biodiversity found in Costa Rican forests." The designated funds will come from a variety of sources with the majority of funds coming from direct debt relief from organizations like the IMF and the World Development Bank. Costa Rica is a partner in the treaty of Worldwide Biological Diveristy of 2015 and these additional conservation efforts are part of their commitment to the treaty.
Costa Rica has the largest section of protected lowland tropical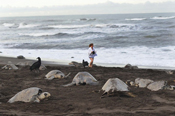 forest anywhere on the Pacific coast which is located in the Osa Peninsula. Most of this forest is already contained in the Corcovado National Park. Some of the funds are also designated for Marine Conservation. Currently Costa Rica has a number of Marine national parks including Isla de Coco's and Playa Bellena marine national park. With tourism playing a big part of the earnings of Costa Rica, these efforts will benefit both Costa Rica and the rest of the world.