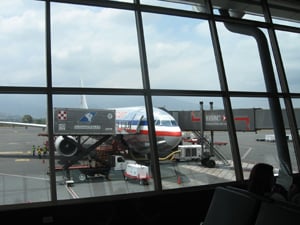 I wrote this on the 6th of January:
Read More
Tags: Costa Rica real estate, Americans in Costa Rica, Costa Rica property tours, Baby boomers, retire abroad, Costa Rica's tourism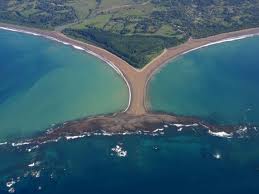 We were in Costa Rica for the first two weeks of March, 2011 leading 4 back to back property tours of our developments. The earthquake in Japan was all over the news and we had one member of our group on tour that was from Hawaii, concerned about the potential effects of the Tsunami on the Hawaiian Islands. The tsunami did some fairly substantial damage to the big island of Hawaii, mostly near Hilo.

We sat on the porch of our guesthouse watching over the Pacific. At around 4:30 pm we were paying attention, since that was the reported time the waves would reach Costa Rica. Lowland areas had been partially evacuated in anticipation of potential damage. At 4:40 pm we saw a series of 5 or 6 waves making way toward shore. They did not appear to be that big but they were surely the ones we'd been looking for. Most of the day had been pretty calm and the waves were easy to spot.

We headed down the following day to the Playa Bellena Marine National Park in Uvita, just a short distance from our developments. You could see that the driftwood along the beach had been pushed higher than normal and had been condensed in a line at the high water mark, higher than it would usually be. The biggest difference however was the change in the famous "whales tail", a sand formation that resembles the tail of a whale, where currents come from two directions circling two coves and over the years has formed a spitting image of a whales tail. The biggest change was to the spit of land connecting the tail to the main beach, much of which had disappeared from the onslauht of waves. The northern tip of the tail was also damaged, not terribly but pretty significantly just the same. Here is a photo from after the tsunami.
Read More
Tags: Uvita, Costa Rica National Park, Costa Rica property tours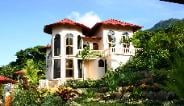 It's official, 2010 saw more visitors and more sales on our Costa Rica property tours than any year in the past. We ran a total of 42 Discovery tours during the year and sales topped expectations and estimates on real estate sales at our developments in Costa Rica. Buyers came mainly from North America but sales were reported from a buyer from Australia, who bought 3 pieces of property in our developments. Housing starts rebounded after a slight downturn in 2008 and 2009. We expect to build 45 new homes in the coming year. Our rental market has been great and demand for rentals exceeds supply now for much of the year.
Read More
Tags: Real Estate Costa Rica, Caldera Highway, international living, Costa Rica property tours, real estate sales Costa Rica, Ronan McMahon, Dan Prescher, Suzan Haskins