The cost of visiting Costa Rica as a tourist has increased due to large increase in tourism in the past 4 years. Costa Rica, a country of only 4 million people, had over 2 million tourists in 2010. Car rentals, hotel rentals and other touristy activities have risen in price but thankfully living there is still cheap by North American standards. The larger expenses in life, property taxes, health care and insurance are still amazingly cheap by US standards but traveling as a tourist is not so cheap. Costa Rica is quite rugged and what looks like an easy ride on the map may take hours longer than expected. There are four mountain ranges in Costa Rica and peaks to 10,000 feet are common. Roads aren't the best and driving at night is not recommended since you may come across cattle, cars without lights or sudden changes in road conditions you may not have anticipated.
Home rentals around Costa Rica vary quite a bit. House rentals in Costa Rica have gotten more expensive as tourism has increased so rapidly. Check the sites like www.VRBO.com (vacation rental by owner) www.homeaway.com etc. and select the area you are interested in. Ask for references from prior renters if possible.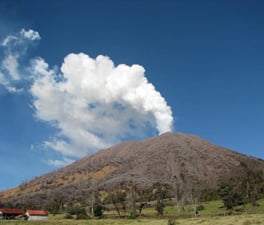 The area around Arenal volcano is cheaper than most other areas. Costa Rica is part of the Pacific Ring of Fire and there are a number of neat volcanos to visit. We like Poas volcano better than Arenal and don't miss the La Paz Waterfall Gardens. I would stay away from the Caribbean side as well as Jaco in the central Pacific area. The port towns of Puntarenas and Limon are not good areas to visit. The northern section of Guanacaste, around Tamarindo, Flamingo, Coco are pretty pricy as well but quite popular. The more out of the way places provide some of the better experiences. We like the little town of Orosi (about an hour east of San Jose) as a place to explore this area of the country. Hotels are cheap there and I'd say you could spend a week or so looking around the area. San Jose downtown should be avoided as a place to stay unless you like gambling and traffic. Better areas around the central valley to stay are Heredia, Grecia (a bit further out) or Alajuela. Owning a rental in Costa Rica can provide pretty good income.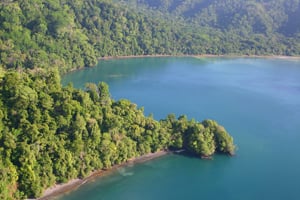 If you want to spend extended time, the southern region is really a nice area to explore. Manuel Antonio has gotten pricy but there are some budget hotels and you might even find a bargain rental for short term. We like www.CostaVerde.com hotel. Dominical is a nice place to visit, 3 to 4 days max, to look around the extended area. We like the www.villasriomar.com hotel
The town of Ojochal is where our developments are and there are a few cheaper single family homes. One is a smaller 3 bedroom 2 bath that rents for about a thousand dollars per month that would meet your needs. Contact me directly for information on some of the cheaper ones. We prefer the www.elbuenavista.com hotel but you need a 4x4 to access. Ojochal allows good access to the Costa Ballena area and you could skip Dominical if you stay in Ojochal since Dominical is only 30 minutes away and Uvita only 15.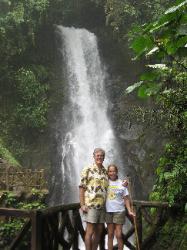 From Ojochal you can visit the Baru Indian ridgetop, tour the Sierpe River area, get to La Amistad international park, venture to places like Golfito and access the Corcovado National park and Drake Bay areas but you might want to spend the night in a hotel if venturing too far. I would suggest a week around the central valley, a week around Lake Arenal, at least a few days around Orosi (try the Sanchiri lodge for nice rooms at about $50 per day), a week out on Nicoya Peninsula in a central location like Nosara or Samara and a few weeks in the southern region. You'd likely want to make at least one visit up to the Tamarindo area on the north west corner but other than beautiful beaches it is pretty dry and not very "tropical", mostly cattle country that will remind you of south Texas or Arizona.
We have found that hotel rooms are often as cheap as home rentals unless you want to stay for an extended period. Eating out at local eateries can be reasonably priced and beats cooking at home. Good food is in abundance in Costa Rica made from fresh healthy ingredients. If you want to combine a tour of our developments while on your tour, I suggest you shoot for the later part of the visit to see us so you will know what you like and don't like by then.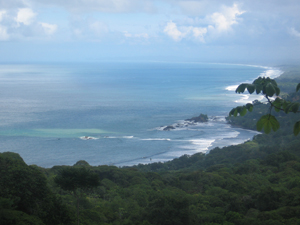 If scouting real estate or trying to find that Costa Rica retirement or vacation property you have always dreamed of, shop with care. There are a lot of developments in Costa Rica, many just started and some downright scary in that they promise the world yet have never built a thing. Many developers sell "farm title" referred to as "finca" title, cheaper form of property ownership but comes with some limitations on use. It has not been enforced much as yet but could be at any moment. Costa Rican beachfront is not for sale. The first 200 meters above the high tide line are all public. In some areas you can live close to the beach through a maritime concession LEASE. You do not own it.
Rental cars in Costa Rica: Long term car rentals, though still costly, are somewhat cheaper from the smaller companies. We use Vamos Rent a Car Vamos Rent A Car, tell them we sent you and they'll give you a free GPS. Do watch your stuff in Costa Rica and don't leave anything of value in plain site or unattended in your car. Petty thievery is on the rise and cars left unattended with valuables are often targets. Also we suggest only carrying a copy of your passport with you and leaving the actual passport in your room safe if you have one. Be sure to also take a copy of the stamp in your passport that shows when you arrived to show anyone interested that you have not overstayed your 90 day visa. Pura Vida!