As I scour the internet for retirement options for baby boomers, I like to share what I have found. I'm sure many of you are aware that Kristina and I have traveled over much of the planet looking at living, investment, rental and retirement options for ourselves as well as our readers. We like to provide cost/benefit analysis for north Americans, mostly baby boomers, looking to diversify their savings and investment as well as searching for quality of life, life experience, lower cost of living in a healthy and safe environment. Our travels have taken us to some pretty unpalatable places but along the way we have also visited some places that left wonderful memories and many where I would have loved to own a home. Many places offer excellent adventure travel opportunities but would not be a place I would want to call home.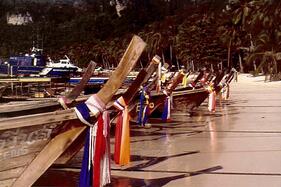 Our list of priorities is likely different than yours might be. We both have parents alive in the US as well as my daughter Alex, siblings and friends. We determined early on that accessibility is a big requirement in our list of potential places to invest, own rental property or retire. We are fortunate to have multiple options. Self employment is a blessing, with the advent and improvements of communications via the internet, many of us can work wherever we please. Living and working in a foreign country also has some tax advantages for Americans. The foreign earned income tax exclusion allows some situations where the first $95,200 (in 2012) is exempt from US income tax when earned abroad under certain circumstances. You may also be allowed a housing allowance, further increasing the tax benefits of working abroad. There are rules however, foreign earned income is not "investment income" or retirement income. It must be earned in the foreign country and business income is subject to rules as well. For a complete review see http://www.irs.gov/Individuals/International-Taxpayers/Foreign-Earned-Income-Exclusion---Requirements
So where should you go? As you've seen in my prior blog posts, the options are endless. I've also realized that no country is perfect. Some have great climate but lack adequate health care options. Some offer everything you might want but are expensive. So here in our continuing surveliance, I offer Asia as an option. Popular Asian destinations outside of China and Japan include Thailand, Malaysia, Singapore, the Phillippines, Nepal and recently Vietnam and Cambodia.
Kristina and I took our first trip to Asia back in 2000. The first impression I had was how far away it was. We left Miami and nearly 24 hours later arrived in Singapore. We were exactly half way around the globe. My watch was still correct however it was exactly 12 hours of time zones away from Miami. It was too far for us but might not be for you.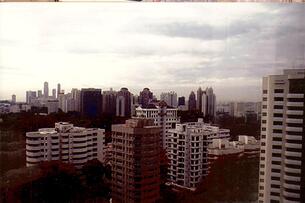 Asia is amazing. The smells, sites, sounds, culture and language are hypnotizing. First we spent time in Singapore, a prior British Commonwealth that is very western. The city is impeccably clean with lots to do and a very modern feel. We liked the city but felt it lacked the individuality we've grown accustomed to in the west. We loved the downtown area, the great public transport system and especially liked the Night Zoo. The food was great and there are some classic places to visit, like Raffles Hotel. This is the Singapore Skyline.
Malaysia is a former British Commowealth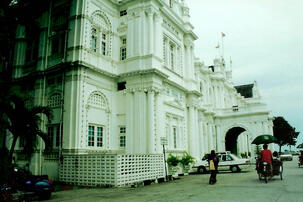 Next we traveled to Malaysia and visited Kuala Lampur, the federal capital and Cornwalis, an early English territory. Kuala Lampur is one of the most amazing cities in Asia with an incredible skyline and some of the tallest buildings in the world. The city is world class, a kaleidoscope of culture, history and modern society. We took the Orient Express from Malaysia to Thailand. Thailand is one of the most beautiful countries I've visited. The people are wonderful, tourism is big business and the sites and smells are enchanting. We spent time in Bangkok visiting the night market and traveled down the Chao Phraya river, home to the famous floating market. Bangkok is a shoppers paradise. There's beautiful silk clothing, incredible wood products and craft products rivaling the best in the world, all at incredibly inexpensive prices. Next we visited Phuket, Pi Pi Island and beyond. Thailand is ablaze with wild orchids, great food and incredible temples.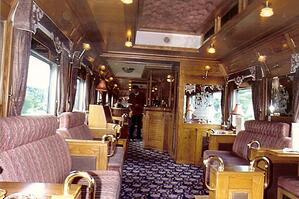 We loved Asia but saw big problems in communication and accessibility. Even their alphabet is different than what we are used to. Visa requirements for retirees are also an issue in much of Asia. Most retirees are on tourist visas, allowing 90 days at a time, while some countries only allow 30 day visas. Getting permanent residency is also a challenge but options are increasing as Asia becomes more receptive to foreigners. Some countries like Myanmar won't be an option for years to come but places like Vietnam, Cambodia and Thailand are gaining popularity as expat destinations.
The Orient Express Train from Singapore to Bangkok
I still prefer Costa Rica, I can communicate easily, the dollar is widely accepted, there are lots of other expats from North America, the health care is great and I feel safe. But being only a 2 1/2 hour flight from the US is one of the best advantages and the fact that nearly every major airline from the US offer daily flights keeps airline fares reasonable.
For a great resource on retirement in Asia, visit http://www.retireinasia.com/why-westerners-retire-in-asia-infographic/
And be sure to check out the infographic below. done by www.graphs.net