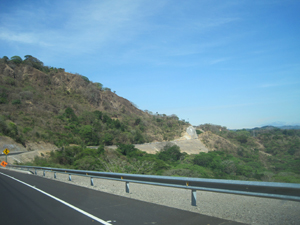 Beginning this Sunday, MOPT (the department of transportation in Costa Rica) has announced that from noon to 5:00 pm each day the Caldera Highway will only be operating in one direction (from the coast to San Jose) to help with the flow of holiday vacationers returning to San Jose from the Christmas Holidays. This will not affect our Costa Rica property discovery tours since we head south each tour in the morning before the road closure. The Caldera Highway one way closure will begin Thursday, December 23, 2010 and cover the 39-kilometer stretch of highway between Puntarenas and San José. The one-way traffic is intended to better facilitate the influx of traffic that's expect to be brought on by travelers returning from Christmas vacation. The Caldera Highway will be open in only one direction in the week after Christmas.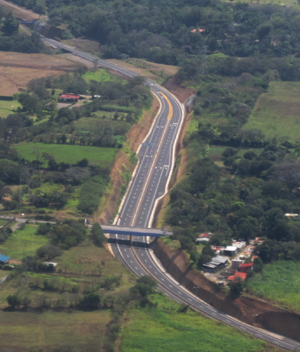 Beginning Sunday, a stretch of the Caldera Highway will be open in only one direction in order to speed up the return of vacationers. A 39-kilometer portion of the highway from Puntarenas to San José will be open in only one direction from Sunday until Jan. 2 as travelers returnto the capital. The part of the highway from Pozón Orotina to Ciudad Colon will be open only in the direction toward San José froom noon to 5 p.m. in the week following Christmas Day. More tolls also will open at checkpoints on the highway to prevent cars from bottlenecking at tollbooths. Those who want to travel from San José to Puntarenas, during the road closure, will have to find an alternative route. Parts of this article were reprinted from the Tico Times.
We have added a number of tours as they continue to sell out.
Upcoming Discovery Tour Dates
December 28 -31
January 5 - 8 (just added)
January 10 – 13 (one room left)
January 20 - 23
February 3 - 6 (one room left)
February 9 - 12
February 17 - 20
February 23 - 26 (sold out)
March 2 - 5
March 10 - 13
March 14 - 17
March 30 - April 2
April 11 - 14
April 18 - 21
For more information about the tours see http://www.PacificLots.com