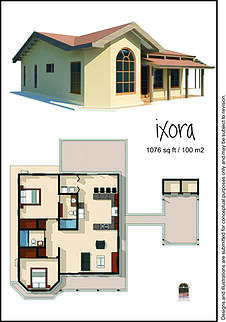 Chontales, Puntarenas Costa Rica - Pacific Lots of Costa Rica recently unveiled a new community development of 2 bedroom 2 bath model homes priced from $140,000 to $210,000 complete. The project, one of 17 built in Costa Rica by the developer, includes a community pool and gazebo style club house. This project is located in the incredibly stunning southern Pacific region of Costa Rica, just a few miles from the ocean. Homes feature granite counters, AC in both bedrooms, landscape and all site work. See www.PacificLots.com/Land-Home-Deal
Marketing primarily to the North American market, Pacific Lots represents the largest residential developer in Costa Rica. Specializing in the retirement, second home and vacation rental market, Pacific Lots is a major supplier in the market for baby boomers looking to relocate outside the US and Canada. Now in their 23rd year in continuous operation in Costa Rica, the developer is the largest builder of custom homes in Costa Rica and one of the largest employers in the southern region of Costa Rica. This is the first project released by the firm to include a complete package, home, land, luxury features, landscaping and community amenities. Until now the firm has focused solely on the market for custom homes and land development. www.PacificLots.com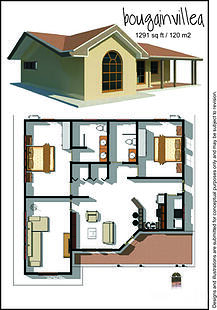 Most of the firm's marketing has focused on the expat market, advertising and partnering with firms like International Living, Escape from America, Boomers Abroad, Expat Exchange and others. The firm exhibits at events such as AARP's "Life at 50" held in various cities in the US as well as International Living's "Live and Invest Overseas" event held for the past 3 years in Las Vegas, Nevada. Pacific Lots also markets internationally, exhibiting in events in Mexico, Panama, Costa Rica, Ecuador and Nicaragua as well as the US and Canada. The project was also recently filmed as a feature for an upcoming documentary television series on expats living abroad, expected to air sometime in 2013.
The location of the development was recently made much more accessible by the completion of two new highways. An 80,000 square foot hospital also recently opened just a few miles from the development. This region offers an established community of expats in a residential international community. With over 1000 clients and counting, the developer has built more custom homes than any other builder in Southern Costa Rica. There is no time limit to build by and developer financing is available. See details about visiting the property on a 4 day "Discovery Tour" or a 7 day "Country and Property Tour" at www.PacificLots.com/visit
These new homes are selling fast. They include nearly everything except the appliances. We are starting construction on the clubhouse in early 2013 and expect this entire phase to sell out quickly. We surveyed 16,000 people to find out what they wanted in a vacation, rental or retirement home and here they are. The HOA fees will be very low, expected to average around $30 per month. Property taxes are also expected to be under $400 per year.
Come visit now while these are still available. We can build them within 6 months of final payment. Financing is available for 3 yeas but construction will not begin on a financed home until payment has been made in full.