Costa Rican Banking - Another reason to own property or Costa Rica real estate.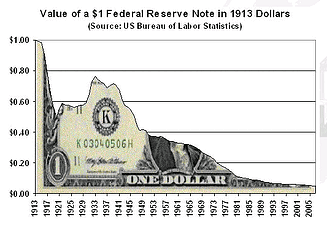 We are getting many more inquiries about opening a bank account in Costa Rica. Since Costa Rica does not use the dollar, there are some real advantages to holding funds there, as the value of the dollar (and your savings) continues to decline. Furthermore, one of the basic needs for people going to live in a foreign country is the ability to bank, receive and send funds, pay bills, etc from abroad. While most bank accounts can be accessed in foreign countries, for those who plan to be away for more than just a couple of months, opening up a bank account in a foreign country can be very beneficial for; ease of access to your money, the ability to pay bills in local currency, avoidance of foreign transaction fee charges and potentially greater currency stability versus an account denominated in dollars. The good news is that social security checks can be electronically deposited into your foreign bank account.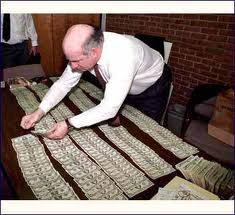 In 2012 the Hire Act in the US will have some pretty drastic affects on Americans reporting requirements for foreign bank accounts. There are already some pretty strict reporting requirements for accounts offshore and the current administration is toughening requirements concerning offshore bank accounts. FBAR (foreign bank account reporting) laws are strict and not reporting offshore bank holdings can result in stiff fines and penalties.
ATM's now allow easy access to funds in nearly every country. Having a local account in Costa Rica makes it easy to access funds locally. No service charge is made when funds are deposited or withdrawn at the local level. This is good news for those who travel to one particular country frequently or have chosen to relocate there.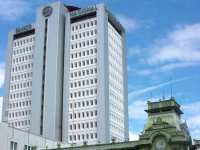 I have an account at Banco National. Banco National has 140 branches, 240 ATM's and nearly 5000 employees. It is the largest bank in Costa Rica and the national bank of the country. My account offers online bill payment as well as an ATM/credit card. In Costa Rica you can open accounts in either dollars or Colons. With the steady decline in the dollar, colons are preferred. The colon gained nearly 11% against the dollar last year. I formed a corporation in Costa Rica in which to hold my bank account. Although I could have opened the account in the corporation that my property is held in, if I ever decided to sell the property, I would be selling my bank account with it.
In addition, having a bank account allows an expat other privileges in the foreign country; having a savings account in a foreign country is one step closer to being able to open a credit card account or rent an apartment. Costa Rica makes opening a bank account fairly easy if one owns property there.
Despite the fact that official rules seem to apply to foreigners, rules are sometimes overlooked by local branches of the bank. Foreigners can sometimes open a savings account in Costa Rica without extended documentation, in the name of a Costa Rican corporation (an SA). Typically, the only thing that is needed to open an account is a passport, an address in the local country, corporate documents showing property ownership and of course some money. Going to open the bank account with a local is a good way to ensure language barriers aren't an issue. We provide (for a fee) assistance opening a bank account to owners within our developments.
While having a bank account is good, being able to link it to one's domestic account is even better. Funds can be moved fairly easily and without much fee by linking a foreign savings account with a domestic savings or checking account through two PayPal accounts. PayPal accounts can be opened from bank accounts in foreign countries, a good way to get money going between accounts. Open a PayPal account in the foreign country. From here, the account can be verified by using information from the savings account of that account. Online banking must be activated, a stepfairly easy to accomplish. Next, the PayPal account in the domestic country should be opened if it is not already. Make these accounts in slightly different names.If one's name is Robert, open the various PayPal accounts in variations on this name, such as Rob or Bob. With this connection in place, money used to pay for living expenses can be transferred quickly, good news for those who live abroad.
We also use an online service called xoom to move money to pay vendors in Costa Rica. I can set up a pickup at a number of banks to any vendor and I specify the identification necessary to receive the funds. I can transfer up to $2800 per day at a charge of about $14 US. See www.Xoom.com for more information.