About 3 hours south of San Jose Costa Rica, just above the coastal highway around Ojochal is the largest residential expat development in the entire county. Without the aid of a real estate office, highway signs or office in San Jose, this project has been one of the best kept secrets while being the most successful. While many other developers in Costa Rica have come and gone, this firm has grown slowly and steadily. The company is represented under the name Pacific Lots of Costa Rica and sales to North Americans from both the US and Canada have been brisk even as most other real estate projects in Costa Rica struggle to survive. With 22 years developing land and building custom homes, a primary reason of the success of the company has been its conservative approach and the decision to build a residential community, not a tourist attraction.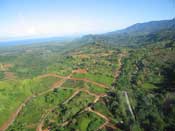 While nearly every other developer in Costa Rica relied on borrowed money to fund and complete their projects, this firm decided early on to grow only through earnings, never borrowing a single dime to fund growth and development. When times were booming for many developers in Costa Rica, this company took a conservative approach. Though one of the largest builders of custom homes in the country, a decision was made years ago not to build any houses until they were already sold. While many other firms now struggle to service loans and sell a glut of deteriorating homes built on speculation, this company chose not to build ahead of sales, instead putting efforts into completing promised infrastructure(roads, water and electric). Now while many of their competitors are being sued for breach of contract for never having delivered planned infrastructure, this company has been surging ahead in building homes using state of the art methods. Other failed Costa Rica real estate projects dot the landscape along the coast, many with a glut of foreclosed homes and infrastructure that will never be completed. Costa Rica is now struggling with what to do with many of these projects. Names like Wyndham, Sonesta, Hyatt, Regent and Mandarin Oriental to name just a few.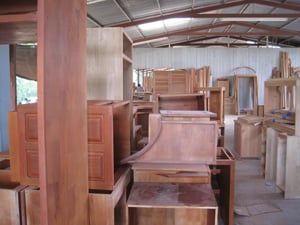 Pacific Lots represents the gold standard of construction. They make everything for their custom homes in their own shop including custom windows, doors, cabinets, counters and incredible wrought iron work. With a staff of nearly 500 employees, the company does not farm out elements of construction nor hire sub contractors. With all work done in house, quality assurance is completely within their control. They are using state of the art construction products like super insulated ICF foam panels, steel frame construction, gunite and advanced electrical controllers. The result is a truly energy efficient home unlike the traditional concrete block hot boxes built by their competitors.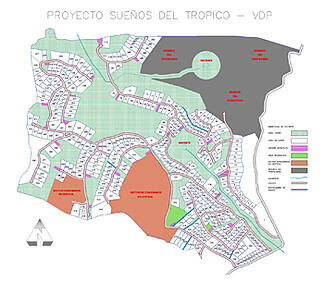 Another big reason for their success was the decision to develop under true residential title unlike most of their competitors who opt for the easier and much less expensive option of using a loophole selling Finca (farm) title. Finca title law requires that the lots are at least 5000 square meters (an acre and a quarter). These lots are sold to unsuspecting expats who think they are buying proper residential title when in fact they are buying agriculturally titled property. This unscrupulous practice has been used by nearly every real estate project in Costa Rica, taking complete advantage of nearly every expat to date who bought 1.25 acre and up lots not realizing that was the minimal size that could be titled as farm title, not the residential property they thought they were buying. A huge numbers of baby boomers looking to move offshore have ended up making this development a success.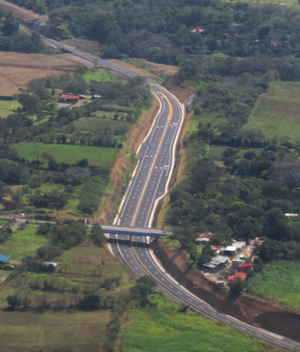 Now with the new Caldera highway and Costanera highway extension getting to Pacific Lots developments has never been easier. For more details and information on their 4 day property discovery tours of the developments check out the company's website at www.pacificLots.com. At only $250 per person you'll receive a fully guided property tour, 4 days and 3 nights accommodation, airport transfers, meals (except on your arrival day) and beverages. Plus all tour visitors are entitled to at travel credit of $1,000 which will be deducted directly from the purchase price of any property you select. Better yet, the $250 per person cost of the visit acts as a deposit towards your property purchase, should you decide to make one. While they guarantee there won't be any sales pitch on these tours, they can't guarantee that prices will remain this low. With fully improved lots starting at $40,000 this is one development you can't afford to miss. Expect about 5 discovery tours offered per month in winter months and sell-out crowds at their 8 room guest house. Winter is a great time to visit and there is never a sales presentation on these tours since the property sells itself.