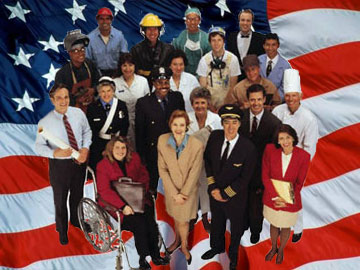 Where to retire? As an American baby boomer my choices are nearly endless. Like most others, I want a safe place with great health care options. I want easy access, low airfare and lots of airlines servicing the country. I also want a stable government, a healthy economy and great weather. I am personally planning to spend my retirement years living outside the US, as an expatriate. What's an expatriate you ask? Someone choosing to live outside their home country. Americans are leaving the US in record numbers. The value of the US dollar has been declining as the US continues to print money at a record pace. This dilutes the value of your savings if in dollars.
It is estimated by the US State Department that 6.6 million Americans are living outside the US. Nearly 165,000 are military deployed in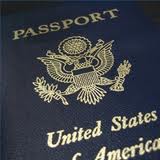 about 150 countries so really don't count. Also, realize that the number of Americans living abroad 40 years ago was just 735,500 (see http://www.escapeartist.com/transatlanti... The US POPCLOCK (see source) estimates that there are 317,272,315 people living in the US as of December 20, 2013. If the estimate of 6.6 million is accurate, that's 2.10% of all Americans living outside the USA today. If the US population in 1966 is estimated to be 196,560,338, then that would have meant that only 0.37% of Americans were living outside the US 40 years ago. That's a 10 fold increase of Americans leaving the US to live in foreign locals since 1966. Here's a map that attempts to break down where these American expats are going. http://www.aaro.org/map.html This map, produced by the Association of Americans Resident Overseas, indicates that Americans are located everywhere, in 160 countries worldwide.
A large number of baby boomers head to Mexico and Central America. In terms of numbers, Mexico leads the list but last year (2012), a record 120 Americans were killed in Mexico, compared with just 35 in 2007. Most happened in areas bordering the U.S. But for the first time, a significant number of murders occurred in previously peaceful areas like Jalisco state, where 14 Americans were killed, according to the U.S. State Department data. For this reason, Central America has recently become a more sought after destination for new expats.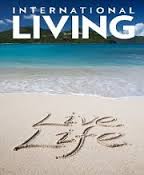 International Living, the largest expat organization worldwide, hosts annual events in four foreign countries, Ecuador, Panama, Mexico and Costa Rica. Ecuador is a favorite due to the very low cost of living but it is the most "third world" of those options. Mexico has seen a significant migration by expats to areas located far from the US border, places like Playa Del Carmen on the Riviera Maya area and Tulum. Cancun, once an area of high demand, has been losing expats to less touristy locations. On the West coast of Mexico, Cabo San Lucas and Los Cabos, Puerto Vallarta and Nueva Vallarta, Mazatlan and Ixtapa Zihautanejo are all popular locations. Acapulco has seen a recent increase in cartel related violence and many expats have moved elsewhere.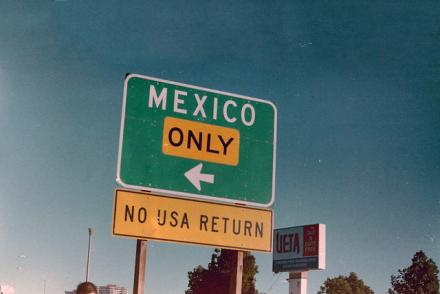 Mexico has seen a reduction in the number of Americans living there, with the number now estimated to be around 1 million, down from and estimated 1.2 million just 5 years ago.
Panama and Costa Rica continue to attract increasing numbers of Expats. At a recent event held by International Living in San Jose Costa Rica, over 200 potential attendees were turned away since the venue for the event could not hold the number of people who wanted to attend the event. Next year the event is moving to the larger Intercontinental Hotel in San Jose and will be held July 21 - 23 (2014). A similar event will be held in Panama April 3 - 5, 2014. These events are a great way for Americans considering living outside the US to hear from other expats about their experiences. Speakers include health care providers, attorneys, developers, business owners and others providing services and assistance to expats outside the US and Canada. The demand for overseas living will continue to increase as Obamacare is fully implemented. Being a legal resident of a foreign country removes the need to purchase coverage in the US. Health care costs are much lower in Latin America while life expectancy can even be longer, as is the case in Costa Rica.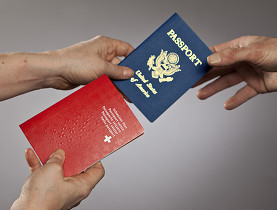 More Americans are also rescinding their citizenship. A tiny handful of countries are offering citizenship to Americans looking to relocate there. Austria will sell you "economic citizenship" for about $100,000. Belize offers residents the ability to obtain a Belize Passport after residing there for a certain amount of time. There are of course other requirements but as long as you have led a clean life without committing felonies, you shouldn't have many problems obtaining a Belize passport. Belize is a member of the English-speaking Caribbean Community and as such, your passport is a CARICOM passport. Holders of Belize passports can travel without a visa to CARICOM countries including Mexico, Guatemala, Honduras, El Salvador, Costa Rica the U.K. and several other countries. You won't have the freedom you had with a US passport but you also won't be subject to worldwide taxation, which can save Americans with significant foreign income lots of tax dollars. Costa Rica does the same with citizenship, it is available but more difficult than Belize.
Becoming a legal resident is easy in any of the countries mentioned. Costa Rica requires you can prove you have income from a source outside of Costa Rica or that you have sufficient funds to support yourself. You can deposit $60,000 in a Costa Rican bank to satisfy this requirement. As a "pensionado" you have to prove you have income of at least $1000 per month per couple from a source outside of Costa Rica, for most retirees, social security is sufficient to meet this requirement. Owning Property or real estate in Costa Rica is easy for Americans. Foreigners have the same right to property ownership as Costa Ricans do. As a result, many north American baby boomers expatriate to Costa Rica. Many are serial movers however, jumping from country to country looking to find the perfect paradise. Pura Vida is not for everyone...