Costa Rican Beer
The very first time I traveled to Costa Rica many, many years ago I actually asked the bartender in a jungle lodge for a Samuel Adams Lager. I'm much worldlier now but I have to say I'm still embarrassed. Currently you may be able to find imported beer across the country (although don't look for microbrew specialties from New England) Costa Rica has several home brewed varieties and one should suit your taste.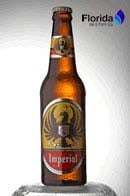 Florida Ice & Farm Co. (FIFCOA), is a public company founded in 1908 and its subsidiary Cerveceria Costa Rica is the primary brewer of Costa Rican beer. They actually were the first Latin American brewery authorized to produce Heineken. Their offerings include:
Imperial: For more than 83 years, Imperial has been Costa Rica's favorite beer. Its origins go back to 1924, when the Ortega brewery decided to create a beer that adapted German brewery traditions to the tastes of Costa Ricans. It's refreshing and ideally suited to a tropical climate. It was an immediate hit, and today it is the undeniable domestic market leader, preferred by more than half of Costa Rican beer drinkers.
Pilsen: Launched in 1888, the Pilsen brand has graced the Costa Rican beer market for more than a hundred years, establishing it solidly as a national staple. It's second in popularity in the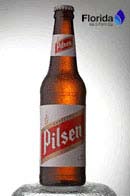 country. Pilsen is known for its intense flavor and more noticeable bitterness. Traditionally referred to as the "Blonde" beer, due to its color, it combines malt, grains and a strong hop flavor to provide its characteristic and refreshing bitterness, making it an ideal accompaniment to meals.
Bavaria: Produced since the 1930s, is a Dortmunder beer. Its high proportion of malt and fine-quality hops, golden color and appetizing head gives it the feel of a European beer. It is these characteristics that make it such an excellent accompaniment at mealtimes. The traditional Bavaria beer is considered Gold. They also offer a Lite and Dark version.
Rock Ice: It's prepared with the "Ice Brewing" process, which chills the beer to form fine ice crystals that are then removed from the liquid without compromising the flavor. The process gives the beer a more full-bodied taste and aroma.
Heineken: The most recognized European beer in the world. It is a classic lager, with balanced aroma and taste. Made with 100% malt, and with a level of bitterness somewhat higher than that of Pilsen, this beer is of the premium type. It has been produced in Costa Rica since 1986, under a license from the Dutch headquarters.
Kaiser: It's a nonalcoholic beer produced through the separation of its alcohol by an "osmotic membrane" process using dialysis modules, so that the "mother" beer's characteristics maintain a high level of flavor.
OK now I'm thirsty....