This article is from our latest newsletter which you can find on the front page of our website.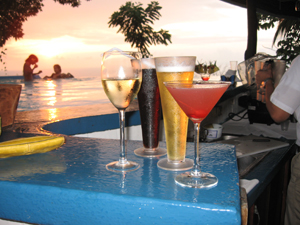 Gallup, the provider of reliable and respected opinion polls in over 155 countries recently concluded its 5 year study called "Gallup Global Wellbeing". Gallup's global wellbeing metrics are the first comprehensive measure of the behavioral economics of gross national wellbeing, which lays the foundation for all other measures of a country's economic strength. Gallup asks ordinary individuals for their thoughts and opinions on several topics, including economics, religion, migration, and wellbeing. They then classified respondents as "thriving", "struggling" or "suffering" upon how they rated their current and future lives.
According to the polls, Africa has the lowest wellbeing with no country in the region with a thriving percentage higher than 25%. Thriving in the Americas is highest in Costa Rica at 63% and Canada at 62% followed by Panama 58%, Brazil 58% and the United States 57%.
For more information click here: http://www.gallup.com/poll/126977/Global-WellBeing-Surveys-Find-Nations-Worlds-Apart.aspx