So you plan to rent a car and scout property in Costa Rica. You plan to find some bargain real estate or homes for sale and plan on doing so in your rented car. Here's what you should you know about insurance options and traffic laws.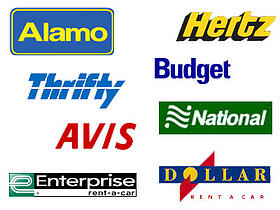 You can cover most insurance requirements and avoid having to pay for additional insurance on your rental contract by charging the car to a credit card that offers this coverage. Personal property damage and accident coverage is often offered by your credit card (if your card offers that coverage) when you use it to pay for the rental. Most gold, platinum or business cards cover rental cars for damage and some liability. Everyone however has to pay what's known as TP/SLI, or supplementary liability, unless you can prove that you have TP/SLI coverage already in Costa Rica (maybe you do if you own a car there but most people renting cars don't have a car there already).
Many credit cards cover the driver through a rental policy that insures the rented vehicle against Damage and Theft (CDW) of the rented vehicle, but not against Third Party liability (SLI). Please inquire with your credit card provider about the details of the rent-a-car insurance protection plan. If you decide to use your credit card as the provider of LDW (liability damage waiver) coverage, most rental companies require a deposit at the time the vehicle is rented of several thousand dollars that goes on your credit card as a cash hold. Keep this in mind if you have a low available balance on the card. Also keep in mind that only the person named on the card is offered coverage.
The insurance provided by some types of gold or platinum credit cards is helpful since this coverage also covers small scratches, dents as well as the entire rented vehicle in case of collision or theft. Candidly the most likely damage to the car will be small scratches or dents. Things like low hanging branches or branches on the side of the road that drag along the car, small dents from bumping into things while parking a car you are not familiar with, these are the typical damages we see for rental cars in Costa Rica. If you think your VISA, MasterCard, and American Express Rental Auto Protection Plans cover your car, we suggest calling the phone number on the back of your card and inquiring about coverage details before assuming it does.. Many rental car companies in Costa Rica will tell you that this coverage is not available in Costa Rica. That is simply not true.
Keep in mind that Costa Rica has strict traffic laws (though you may not believe so when you drive there). There are now red light cameras at many of the intersections in downtown San Jose and there are speed cameras along the General Canas highway between the airport and downtown San Jose. There is also a seatbelt law for cars that includes everyone in the front seat, child seat laws and helmet and reflective vest requirements for motorcyclists. Also be aware of the placa (license plate) law that restricts cars from entering the capital city. This law restricts cars based on the last number of their license plate, from 6:00 am to 7:00 pm Monday through Friday as an attempt to lower the number of cars in the city on a given weekday. Cars with plates ending in 0 or 1 can't drive anywhere inside the circulavacion (the ring road) on Monday, those ending in 2 and 3 on Tuesday, 4 and 5 on Wednesday, 6 and 7 on Thursday and 8 and 9 on Friday. You will see the transit police at many major intersections as you enter the city looking for license plates that don't comply. Traffic fines are quite expensive at hundreds of dollars.
I use Vamos Rent a Car Vamos Rent A Car when in Costa Rica. Their cars are not new but they are well maintained and when you add up the charges by most companies for incidentals and insurance, Vamos is typically the least costly alternative.
You will also see radar speed traps along many highways in Costa Rica, especially the tourist routes. There is typically a trap after the tarcoles river bridge on the way to Jaco. Cars approaching that blink their lights at you are likely indicating such a trap lies ahead of you. Best not to speed, obey the laws and pass only when in a legal passing zone and the entire length you need to pass is visible. Highway fatalities are high in Costa Rica. Drive smart and stay alive.
Also don't wait until the last minute to book your car rental, especially on holidays or during high season. And don't leave valuables unattended in your rental car...