Nicaragua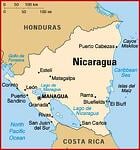 Although it has a history wracked with conflict and poverty, Nicaragua is emerging as a destination of choice for many expats looking to live or retire in Latin America. It is still a very poor country, with the second lowest income per-capita in the Americas and the lowest minimum wage in the world. The upside for foreigners is that this means the cost of living is cheap and property values are mostly inexpensive. The World Bank has ranked it as the second best place to start a business in Central America.
As Nicaragua persists longer with a somewhat stable government, memories of the civil war, the Sandinistas and the Contras are receding for foreigners who are returning to this sun-drenched country in record numbers. Over the past decade, tourism has increased substantially and is now the largest industry in Nicaragua. Trend-watchers are calling it the next Costa Rica, the supremely popular destination it borders to the South.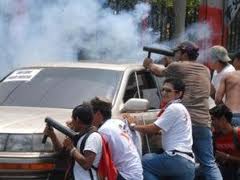 The major issues still keeping expats away is Nicaragua's current president, Daniel Ortega, poor infrastructure and poverty. Ortega is the leader of the Sandanista party, known for underhanded and illegal methods of governing. Since being re-elected, Ortega has nationalized some private property, bullied opposition party officers, ignored term limits of judges and magistrates that represent his own party in direct defiance of the constitution, creating uncertainty in the international investment community. See Link to article here. Nicaragua ranks high on the poverty scale, just above Haiti. With current unemployment over 20%, Nicaragua is stuck in a severe cycle of poverty. The international investment community remains skeptical of Ortega's intent and even world aid organizations have been reluctant to lend a hand, keeping prices low for brave investors.
It's not quite there yet, but in a lot of ways that is a good thing for expats who are looking for lower real estate prices, less crowding and a more authentically Latin American experience. Be aware that this is still a developing country and expect to occasionally have to sit next to a chicken or on a bag of grain when taking the bus from town to town and don't expect first world services outside of a few larger cities. Some find it difficult to live among the extreme poverty found in parts of the country.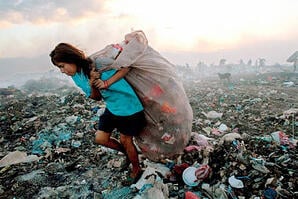 Managua is the capital and most populous city, home to about 1.8 million people, but many expats seem to prefer nearby Granada, which is the oldest colonial town in the Americas and considered a quieter, more picturesque place to live. It is more up-market than Managua, but well worth a look. Spanish is essential to get by in all but the most expensive hotels in Nicaragua, but US dollars are accepted as currency alongside the cordoba.
Country Overview
Nicaragua is a tropical country, and the largest country in Central America. It can be divided into three main regions: the narrow, fertile costal plains, the rugged north-central highlands and the tropical Caribbean lowlands. The climate in the Pacifc lowlands, the most populous part of the country, is hot throughout the year, with highs between 85 and 90 degrees °F. From November to April is the dry season, with the rainy season between May and October bringing 40 to 60 inches of rain. Like neighboring Costa Rica to the south, most expat development is centered in the capital or along the Pacific coastal areas.
Facts and Figures
Nicaragua's population was 5,785,846 in 2008 and is estimated to be 6,637,000 by 2015. Most people speak Spanish, although English is a common second language.
In terms of crime, the rate of intentional homicides is 13 per 100,000 people.
Political Instability Index (out of ten): 5.9
Quality of Life ranking (out of ten): 5.663
Economics
In terms of currency, one US dollar is roughly equal to 17.57 Gold Cordobas.
Price of a round-trip flight to Managua:
From New York: $487 (Expedia), $563 (American Airlines)
From Los Angeles: $708 (Expedia), $713 (American Airlines)
From Miami: $375 (Expedia), $509 (American Airlines)
Price to rent an economy car for 10 days in Managua: $327.65
Median price for an apartment in the Managua city centre: $1,293 per square meter.