It might be bad news for the home front in countries like the US, Canada and much of Europe as the largest population segment in many countries reaches retirement age. Both the housing market and the employment outlook are liable to feel a jolt as baby boomers pull up roots and head to sunnier climates.
First let's define who these boomers are. They were born after World War II between 1946 and 1964. In the US alone, the number totals 76 million people. Baby Boomers control over 80% of personal financial assets and more than 50% of discretionary spending power. Starting this year, a record number of "baby boomers" will finish their working career. As many are feeling uncertainty in their home countries, experts are predicting a mass migration, most seeking warmer climates. According to Wikipedia, Boomers are responsible for more than half of all consumer spending, buy 77% of all prescription drugs, 61% of OTC medication and 80% of all leisure travel. More than 1 in 4 owns a second home and the majority are college educated. The years after the war were good times. Much of this group grew up in the 60's when cultural change shaped a feeling of independence and self determination, and good jobs were plentiful.

Businesses are bracing themselves for a large reduction in spending, (other than health care) labor shortages and the biggest brain drain in history.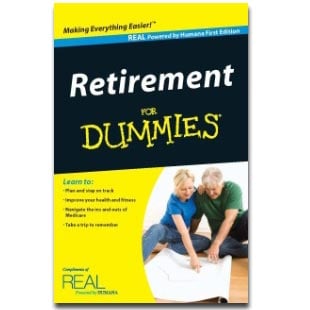 According to the Economist magazine, most organizations are not ready for this massive retirement of these highly knowledgeable workers. There will be a shortage of people to replace these workers and many companies are now looking at ways to keep them on board, even after retirement age. Though most boomers have sufficient savings to retire and reap the benefits, many want to continue working, however on a new paradigm. Ah, the internet finally has a purpose.
The high education levels of the boomer generation has also made them the healthiest. Exercise and healthy eating, along with medical breakthroughs, gives this group the longest life expectancy in history. However cultural norms have changed, nearly 61% of this group is divorced, highly mobile and independent. The old family structure and the loss of a sense of community for many have changed their retirement outlooks. Remember when the family took in grandma until her passing? Well that's not your father's Oldsmobile anymore. Boomers are very "me" oriented. Why not move to Florida? Who says I can't move to Mexico? What's the attraction of staying here, I've been here all my life! The world has become smaller.
Some will move their lives to Costa Rica, Panama, Mexico and other offshore retirement havens. They will be assisted by improved Internet connections and the newfound ability to communicate no matter where they go. Some are looking for a lower cost of living and better quality of life but many see the move as a necessity of wealth preservation.

Stephen Kotlikoff, a Boston University economics professor, says "The real issue with the baby boomers retirement is that there is going to be a lot of old people to support relative to the number of workers that are making Social Security contributions. We are currently handing out $30,000 per old person in Social Security, Medicare, Medicaid benefits. And when the baby boomers retire, that number in today's dollar will be about $50,000. You are talking about close to $3 trillion, $4 trillion a year in outlays."
This is already impacting the value of the US dollar in a negative way. So now many boomers are looking for ways to protect their asset value, many are moving money offshore into other currencies or better yet, real estate holdings, since they are harder to attach. The US government is already gearing up to tap the boomer generation's wealth to help fund current levels of government with less income and assets. Recent tax changes aimed at offshore banking and foreign income have already occurred. Google "foreign bank and financial assets" to get a glimpse of these new changes. The administration is looking at new and creative ways to fund the deficit.
What does this have to do with me, you ask? If your life savings in assets, cash and marketable securities are measured in dollars and the value of the dollar falls by 10%, your total net worth will too. Smart money managers are telling clients to reposition their wealth, invest in offshore properties, hold foreign stocks, bonds and currencies and to do so through non dollar denominated accounts. Foreign property provides just such a vehicle as well as a smart, affordable, and rewarding living option.
About the Author: Steve Linder is the marketing manager for Pacific Lots of Costa Rica, the largest expat real estate development in Costa Rica and located in the southern Pacific region of the country. Now in their 22ndyear, Pacific Lots is the largest seller of home sites and custom homes for expats in Costa Rica. Click here to request more information.