Belize
The beauty of Belize expands well beyond the perfect sub-tropical climate, breathtaking beaches, crystal-clear Caribbean waters; world-class fishing, diving, snorkeling and watersports. It's home to the world's second largest barrier reef, tropical rainforest, dense jungle and awe-inspiring archaeological sites of ancient Maya cities.
A South American nation with English as its official language, though Spanish and Creole are actually more prevalent, just a brief 2-hour flight from Miami, where the USD is widely accepted. Many American expats will find it easy to assimilate, it's a place where people of all nationalities can feel at home. While infrastructure is developing to satisfy North American standards of living, Belize has been able to maintain its authentic Caribbean charm, keeping local culture alive. In the absence of chain-resorts and fast food joints, you'll find fresh local markets, colorful locally-owned restaurants and fun-run tourism operations.
Belize is an island paradise rich in natural resources, rapidly developing infrastructure and quality of life; for those interested in investing and owning real estate, it's a buyers market. The tiny country of Belize has become one of the most popular eco tourism destinations in Central America, attracting tourists, retirees and investors in droves. Belize is the perfect example of an untapped market, although many are starting to catch on, the country is still in the early stages of popularity. Whether for commercial, investment or personal property, the economic landscape of Belize is the perfect place for foreign capital injection.
So, the cat's out of the bag!
Country Overview
Belize, is located on the northeast coast of Central America, situated between Mexico and Guatemala with a vast stretch of Caribbean Sea shoreline on the east and dense jungle on the west. It's a small country, under 23,000 square km - roughly the size of Massachusetts. With an ethnically diverse population currently 404,914 inhabitants, (2021) this includes a large proportion of immigrants and an estimated 40,000 expats. Offshore sits the Belize Barrier Reef; the second largest reef in the world, hosting exuberant marine life, and sparkling Caribbean waters. The coastline is dotted with hundreds of islands, which are referred to as Cayes - pronounced keys. The jungle area to the west is home to many discovered and undiscovered ancient Maya sites.
Belize demonstrates a Caribbean subtropical climate where you can expect two seasons; rainy and dry. With average temperatures on the mainland falling between 73 °F and 75 °F. The best time to visit Belize is generally from late November to mid-April, during the dry season. Although this is also peak season, so if you want to avoid the crowds and don't mind packing an umbrella, come during September and October. You will meet high temps and humidity especially in the tropical rainforest regions through-out April and May and expect showers and strong winds in the peak rainy-season months of June-November. Belize is also located in the hurricane belt and has had some significant damage over the years. The Cayes are particularly vulnerable.
Living, Investing and Retiring
It's clear to see why Belize is a popular vacation destination with natural beauty, perfect climate, cultural diversity and low cost of living. For a single person estimated costs can be as low as $641.19 per month and according to Investopia - the average couple can live comfortably in Belize for around $1,200 a month. Estimated living costs include; basic internet $70 per month, electricity $90 per month, water $65 per month. With the price of gas currently $1.53 per liter, perhaps splashing out on a mid-range dinner for two for $40 a night is something you could get used to. Numbeo current stats show that consumer prices are 22% lower when compared to Miami, Florida. Consumer prices including rent are 46% lower. Rent prices average 79% lower and to dine-out in a restaurant it's 27% cheaper-overall than what you will find in Miami.
Belize is drawing some 1.7 million tourists each year, according to UNWTO. With a flourishing real estate sector due to increasing tourism, affordability of land and growing infrastructure; there are many reasons why it's an attractive location to invest, buy real estate and retire. In fact, in the true spirit of Belizian laid-back lifestyle and the smiling welcome to foreign investment, they offer a sweet little coconut to the retiree community - by declaring the official age of retirement at 45 years. Belize offers the Qualified Retirement Program (QRP) to those over 45 years, who can claim a minimum fixed income of at least $2,000 per month and it can also accommodate dependents. The QRP provides plenty of incredible incentives even duty-free exemptions on importing cars, boats or airplanes.
There is a diversity of options when looking at real estate, whether you desire being tucked away in the scenic hills, basking on a glistening beachfront or prefer a more rustic and cultural surrounding. There are affordable options in all divisions from raw lands to luxury homes and resort style living.
Facts and Figures current
Data sourced numbeo.com - (2021) & statista.com (2019)
The population of Belize was 4.3 million in 2021
The rate of intentional homicides is 40 per 100,000 people
Crime index Belize: 51.31 (2021 numbeo.com) versus Miami: 53.92
Cost of living index: 51.36 (2021)
Political Instability Index: 0.07 (2019) for comparison the world average is 0.00
Healthcare index : 47.11 (2021)
Life expectancy rate: 70 years
Median age: combined 22 yrs
Flying to Belize
Direct non-stop flights to Belize are available with United Airlines, American Airlines, Delta Airlines, South West and US Airlines.
Price of a round-trip flight to Belize City:
From New York: $915 (Expedia), $968 (American Airlines)
From Los Angeles: $564 (Expedia), $702 (American Airlines)
From Miami: $496 (Expedia), $533 (American Airlines)
The best ways to get around Belize are by car, water taxi and plane. Taxis and rental cars are the most hassle-free mode of transportation around the city. For travel around the cayes you'll find water taxi's and hopper planes readily available.
Traveling to Belize with pets
There are a few simple steps to follow when travelling or importing pets from the USA to Belize. You can download the required permits and health certificate forms from the
Step 1. All pets must be accompanied by a valid veterinary certificate. It's recommended all pets be vaccinated. For dogs; Distemper, Hepatitis, Leptospirosis, and Parvovirus. All cats be vaccinated against; Feline Viral Rhinotracheitis, Calici Virus, and, Panleucopaenia. Pets be treated against endoparasites and ectoparasites within thirty (30) days of exportation.
Step 2. All animals must be inspected by a BAHA official at the time of entry into Belize, so you will need to notify immigration two days prior to departure with your date, flight and arrival details.
Step 3. All cats and dogs exported from the Unites States to Belize require an import permit.
Finding Paradise
By far, the most popular locations for expats in Belize are Placencia, Ambergris Caye, Caye Caulker and Hopkins Island. Making note of rising popularity within the Corozal District, located in the northern tip bordering Mexico and home to impressive pre-Colombian Maya ruins. As well as the Cayo District found in the western frontier, where you'll find the well-known capital San Ignacio - home to many parks, nature reserves and the countries largest ruins of Caracol and the 39-meter-high El Castillo Pyramid.
Ambergris Caye is the largest Belizian island and a mecca for tourism, well-known for its pristine beaches and water-sports. Indulge in the tropical waters, rich marine life and renowned scuba- diving sites like the Blue-Hole. It's a vacation paradise with enough amenities to keep you happy but not yet over developed. Since Ambergris Caye is such a popular vacation destination, the market is poised for high returns on nightly rentals. Offering well-positioned flexibility for homeowners and seasonal investors. According to Belize Secret Real Estate, you can find beachfront property for $295,000 a short distance from the town of San Pedro and more affordable options around the less developed northern part of the island. Numbeo revels the average price to rent a 1 to 3 bedroom apartment outside the city ranges from $500 - $1590 per month and in the city center, which I assume to be San Pedro you can rent for $515 - $1397 per month. The average price to purchase homes go between $1184 - $1399 per square meter.
Caye Caulker being one of the least crowed spots - is your best bet for a kickback Caribbean lifestyle. A tiny island you can circle by-foot in about an hour whilst marveling at the dense mangrove forest and diverse birdlife. The island is divided by a narrow channel called the Split, offering a sandy beach-front and bar, set along-side the colorful little village. A 30-minute boat ride from Amergris, the two cayes share the marine reserve and Barrier Reef dive-sites. Unlike Amergris, it's a little cheaper living, the major costs to consider being water taxis to get you to the mainland or Ambergris for supplies. You can spend as little at $1500 per month including rent. According to Belize Secret Real estate you will find inland properties for as low as $45,000, 2nd-row properties for $50,000 - $100,000 and 2-bed beachfront condos for around $275,000. Caye Caulker offers a wonderful second-home opportunity, or laid back retirement lifestyle. It is common to spot seniors walking, biking, and jogging along the beach.
Placencia is a beach resort found on the southern tip of the Placencia Peninsula, well-known for its palm-lined beaches and saltwater-crocodile laced lagoon. You can revel in the world-class water sports and similar dive-sites of the Barrier Reef, as well as nature hikes and cultural tourism. It's a rapidly booming beach town with an explosion of hotel construction, the sandy beaches are dotted with open-air bars, seaside restaurants and developing luxury resort-style living. Average rents for a one bedroom apartment can go for an as low as $350 - $600 per month according to global property guide, housing prices remain much lower at the southern tip with 2-bedroom ocean-front condos between $200,000 - $500,000 although you can still find some small luxury-resort condo developments with prices starting from $190,000.
Hopkins is a charming fishing village on the coast of the Stann Creek District and is believed by locals to be the cultural center of the Garifuna population. A small, rustic village sitting at around 1500 residents. You will be blown away by the friendly locals and warm hospitality. It's a town that offers a very safe and close knit community vibe, although it is seeing rapid growth in tourism and new-developments, hotels, bars and restaurants. It's still feels a world away from the other hot spots of the cayes. In Hopkins, you can find new residential resort living developments starting at $60,000 if you're in the market for a 2-bed or 3-bedroom home prices range from $80,000 - $500,000 or you could sweep yourself up a 6,000 m2 ocean-front lot for under $250,000. This is an area in waiting, with a truly peaceful ambience.
What Every Belize Real Estate Buyer Should Know
Like anywhere in the world, real estate scams do exist. Be wary of fast-talking agents and attorneys. Do your due diligence and if possible discuss and negotiate directly with the owner of the property and cut out the middleman.
Foreigners can obtain financing in U.S. dollars from local offshore banks. The maximum you can borrow is between 60 and 80% of the value of the property. Rates are about 8.5% to 12% interest. Belize does not impose capital gains tax on property.
Belize is a tax haven, to incorporate offshore companies is simple and perfectly legal. Income tax is charged at 25% for residents of Belize and any earnings from offshore income is exempt for earnings of up to $100,000. Any US residents still need to report their earnings to the IRS, unless the company solely does business in Belize.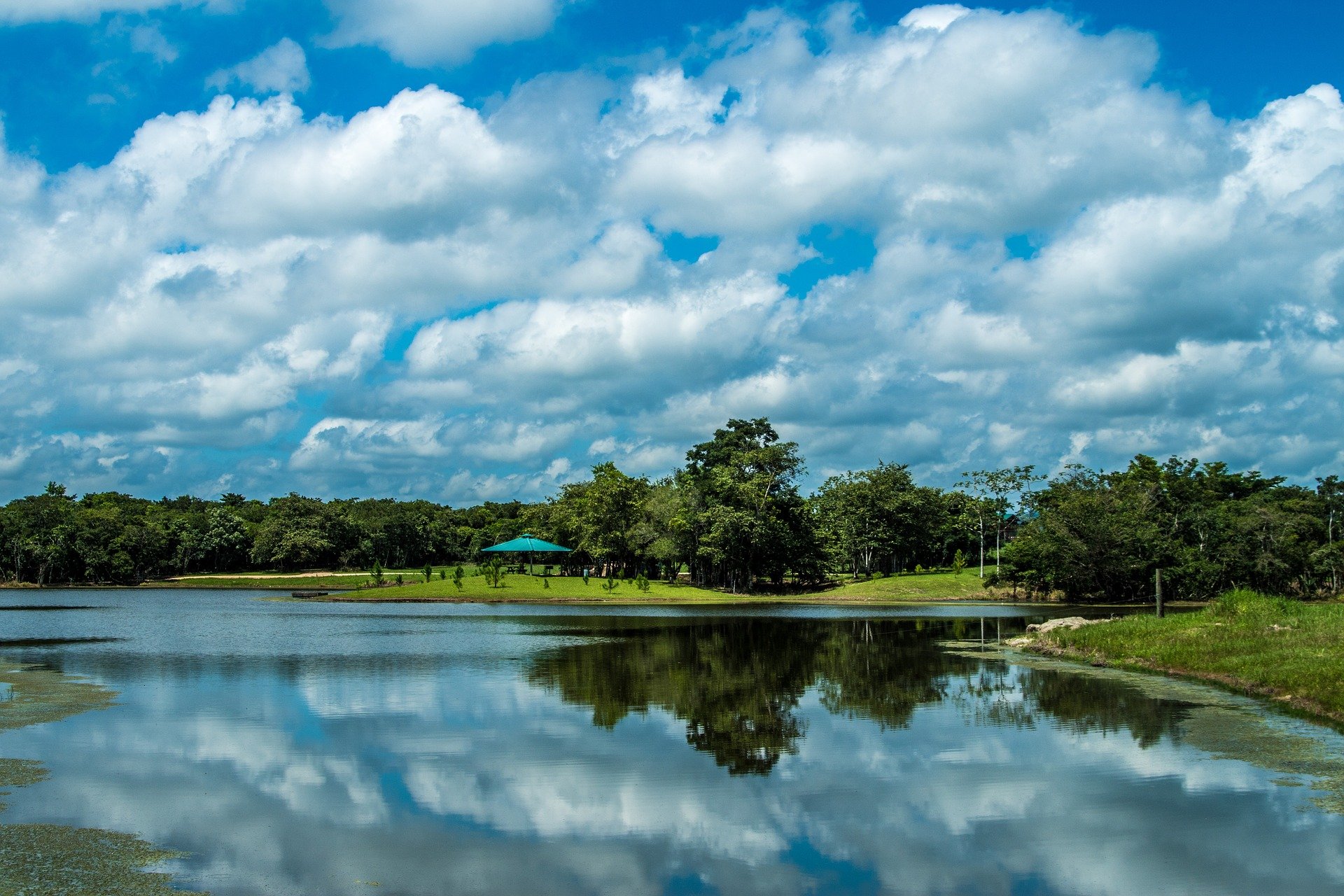 Buying restrictions?
The Belizian political system is democratic and governed by British Law, which means foreigners are able to possess full personal property-ownership and land title, just like in the US or Canada. This is one of the few countries in the world where foreigners enjoy the same rights as nationals in land ownership and tenure – and land rights on the beach are not difficult to obtain. With an emphasis on stability and the currency tied to the USD, Belize is considered one of the safest and most secure Central American countries to invest.
Title Issues
The real estate market in Belize is not tightly regulated, therefor it's important to ensure you conduct a thorough Title Search to confirm that the property is free and clear of any liens or encumbrances. It's strongly advised to enlist the services of an attorney or professional - one of whom is not affiliated with the real estate agent. Title Search is conducted at the Government Land Registry and through the services of a local attorney should cost you around $250.
Purchase Process
First and foremost, always spend some time getting to know the area that interests you. Do some research and talk to the locals, you can almost always find remarkable non-listed opportunities available. Once you have found your slice of paradise, the general guidelines to purchase in Belize is extremely straight forward.
Hire a licensed Belize real estate agent and have them draft an 'offer to purchase' this outlines legal property details.
Negotiate with the seller - it's better to speak directly with the owner if you can.
Hire a lawyer and conduct a property title search. Attorney fees are usually between 3-6% of the sale price.
Sign a purchase agreement with the terms and pay the final sum.
The gov agency will evaluate the land value, in some cases they may consider it to be more than the purchase price. You will need to pay a transfer tax to transfer the property to your name, this is currently around 8% of the assessed property value.
It can take around 30-60 days for the transfer of title to be completed.
The Cost of Closing a Real Estate Deal in Belize
Belize has simple and affordable closing fees, outlined below is a general breakdown of costs for the buyer.
Licensed Real estate agent - generally 6% - 10% of the purchase price
Attorney fees - negotiable and around 2 % of the property value
Title search - $250 paid to the Government Registry
Transfer Tax - generally 8 % of the assessed value
Property tax - is generally 1.5% of the assessed value.
Government stamp duty - 5% of the selling price with the first $10,000 tax exempt.
Belize officially opened for international tourism in Oct 2020 and as of January this year, they moved into phase 4 of the re-opening plan. All visitors are required to present a negative PCR test within 96 hours of arrival and must show confirmation of approved hotel reservations. The US Embassy outlines the entry and exit requirements for Belize: You'll need a valid passport to visit Belize and you can stay for up to 30 days without a visa. All tourists and non-Belizean citizens traveling by plane must pay an exit fee of $39.25 USD, which is usually included in airfare. Tourists traveling on a cruise line are charged a $7 USD exit fee. Visitors exiting Belize at the Mexican or Guatemalan border must pay $15 USD for a 24-hour visit, and fees for crossing the border increase if the visit exceeds one day. For additional information, visit the U.S. State Department's website.
Watch for more country reports...